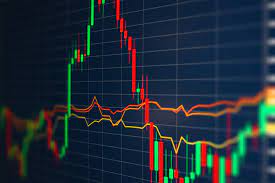 I am Anand and I started trading in 2018. When I first started, I traded based on my instincts, analysis, and broker advice and lost a lot of money. After the last trade where I lost around 40% of my investment due to broker advice, I decided to take a break and learn where I am putting my money into.
I found out stock market is designed to help big investors make money from retail investors. The big investors move the market up and down. The odds are heavily stacked against small retail investors in the stock market where most lose their hard-earned money. The safest way for retail investors to make money is to get in when the big investors get in and get out when the big investors get out.
Candle charts are a compass in the stock market with which you can make the best-educated guess when the big investors are getting in or out. It is easy and fun to learn
Please Sign Up to learn the basics of Candle Charts in English and Malayalam.